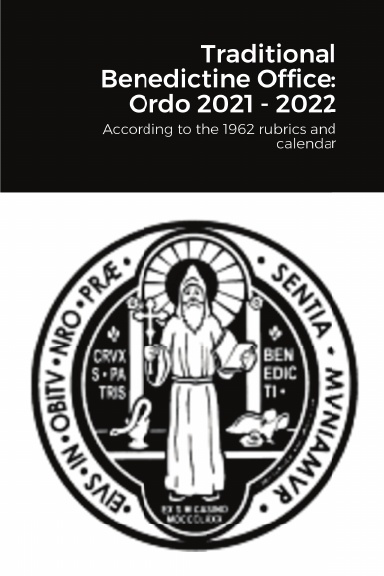 The Ordo for the next liturgical year is now available in PDF and paperback for purchase from Lulu.
For each day of the liturgical year the Ordo sets out the level of day/feast according to the Benedictine 1962 calendar, provides cross-references to the EF and Benedictine Confederation calendar, as well as to older feasts celebrated by the traditional Benedictine monasteries.
It also includes cross-references to selected optional Class III feasts, and some specific to individual traditional monasteries.
For each day it includes detailed instructions with page references to the Farnborough editions of the Monastic Diurnal, as well as the Antiphonale Monasticum of 1934.